Given the choice of anyone in the world, who would you like to have dinner with?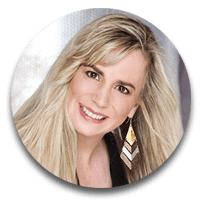 Lori Matthews
I grew up in a house filled with books and readers. Some of my fondest memories are of reading in the same room with my mother and sisters, arguing about whose turn it was to make tea. No one wanted to put their book down!
I was introduced to romance because of my mom's habit of leaving books all over the house. One day I picked one up. I still remember the cover. It was a Harlequin by Janet Daily. Little did I know at the time that it would set the stage for my future. I went on to discover mystery novels. Agatha Christie was my favorite. And then suspense with Wilber Smith and Ian Fleming.
I loved the thought of combining my favorite genres, and during high school, I attempted to write my first romantic suspense novel. I wrote the first four chapters and then exams happened and that was the end of that. I desperately hope that book died a quiet death somewhere in a computer recycling facility.
A few years later, (okay, quite a few) after two degrees, a husband and two kids, I attended a workshop in Tuscany that lit that spark for writing again. I have been pounding the keyboard ever since here in New Jersey, where I live with my children—who are thrilled with my writing as it means they get to eat more pizza—and my very supportive husband.