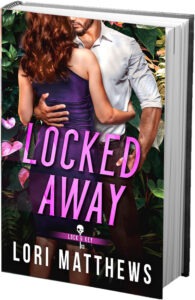 Kat Rollings' world turns upside down when her brother mysteriously vanishes while searching for missing pirate treasure. Unfortunately the treasure is believed to be on an island owned by the secretive Lock and Key Society. To reach the island and save her brother, Kat must gain membership to the Society, but the price she must pay is more than she bargained for.
Rushton Fletcher, one of the Society's elite enforcement team, faces the grim reality of enforcing the Society's darker edicts and meting out punishments. Tasked with handling a new member who has broken the rules, he arrives on the island only to encounter the sexy and beguiling Kat. Despite evidence suggesting her guilt, Rush finds himself drawn to her, unable to believe she could be the killer he seeks.
As Kat races against time to rescue her brother, she finds herself walking a treacherously thin line between bending the Society's rules and succumbing to her growing feelings for Rush. Preserving the Society's well-guarded secrets may force Rush to make an unthinkable choice – to eliminate Kat. The stakes soar as they engage in a dangerous game of cat and mouse, with the coveted bounty and their lives hanging in the balance.
Available in Kindle Unlimited
The New Series : LOCK & KEY
The security team of the Lock & Key Society spend their days wrangling the monsters in the dark. There's not much time for love but soon they're going to find out, life happens, even in the shadows. They've committed their lives to the Society but what happens when love gets in the way?
Follow the adventures of the Lock & Key Society elite security team where danger lurks around every corner and they risk not only their lives but their hearts.