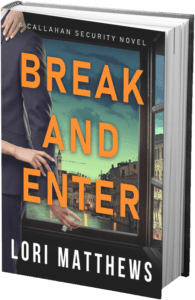 Callahan Security is on the brink of disaster. Mitch Callahan pushed his brothers to expand the family business into private security, and their first major client is a complete pain in the ass. It's no wonder the man has a target on his back, but nothing could prepare Mitch for how seductive his adversary is.
Love hurts. No one knows that better than Alexandra Buchannan, so she uses her talents as a thief to equalize the scales of romantic justice. Your ex still has your favorite painting? Not for long. Alex's latest job is her biggest challenge yet. Her target just hired a new security company, and the team leader is as smart as he is sexy.
Mitch knows he's jeopardizing not only this job but the future of Callahan Security. If only he didn't find Alex so damn irresistible. Soon their game of cat and mouse explodes into a million pieces. Unbeknownst to them, there's another player in the game, and his intentions are far deadlier.
Available in Kindle Unlimited